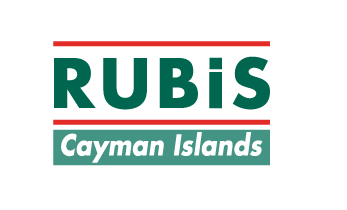 Rubis Cayman Islands respects the concerns and overall comments made by citizens of the Cayman Islands and would like to share with the community the facts behind our fuel distribution and prices. While it is accepted that fuel companies are often cast in a negative light, Rubis Cayman Islands continues to be an active participant in the community and remains steadfast in its commitment to being great corporate citizens. As such, the Rubis Corporate Team has proactively chosen to use this page as a way to share the facts on the specific drivers behind the pricing in our industry and in doing so we hope it shall give clarity on much of the misinformation communicated in various public forums.
Rubis Cayman Islands is a fully independent, privately held company and is in no way affiliated with any other fuel distribution companies within the Cayman Islands.
Rubis imports approximately 1 million barrels of fuel into the Cayman Islands each year, of which 70% is allocated to CUC, 10% for servicing aviation partners at the airport and 20% for retail and commercial & industrial use.
Pricing mechanisms on sales to CUC are based on signed contracts, and all contracts are fully regulated and approved by the Electricity Regulatory Authority (ERA), a Department of the Cayman Islands Government.
The reduction in Diesel duty that was announced by the government on January 1st, 2015, only related to diesel supplied to CUC. All other diesel fuels imported to Grand Cayman remained at the previous duty rate of 85 cents per imperial gallon.
For gasoline retail fuels imported into Grand Cayman, Rubis remits 75 cents per imperial gallon to Government in addition to other fees.
Rubis does not make use of major offshore bulk storage facilities as previously speculated in the media. Pricing for each shipment imported into the Cayman Islands are based on the US traded fuel prices at the Bill of Lading date (date that fuel is actually loaded onto the cargo ship).
Rubis Pure 89 fuel is imported into the Cayman Islands approximately every five weeks while Pure 93 is imported approximately every three months and they are acquired directly from sources within the Gulf of Mexico. Changes on the world fuel pricing index can only be reflected at the Cayman pumps once a new supply is delivered.
Regular "unleaded" gasoline sold in Cayman is equivalent to Premium "unleaded" gasoline in the US. Rubis imports two premium quality grade gasolines (89 & 93) octane that contains no octane boosters.
Rubis is fully committed to the Cayman Islands as we directly employ 30+ employees, of which 98% is Caymanian. In addition to this we support another 85+ families in Grand Cayman, Cayman Brac and Little Cayman through our extensive retail network. Rubis service stations are independently owned businesses, operated by local Caymanian families under individual trade and business licenses.
Have questions? Email FueliQ@rubis-caribbean.com
Thank's and Regards. Snehal Patel PHP Developer. (M)+91-7567997033 Cayman Island | Canada | India.