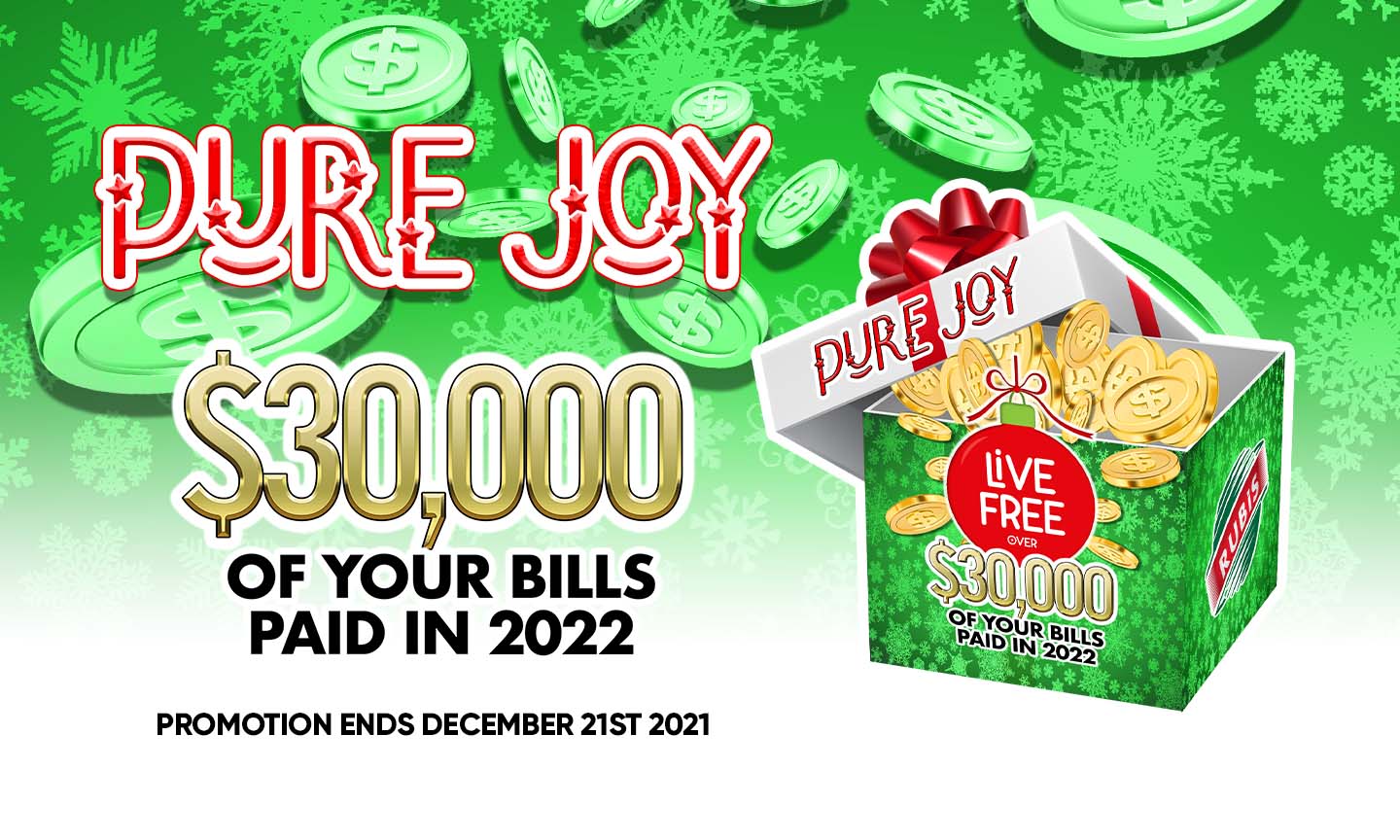 Rubis Pure Joy returns this holiday season!
Fill up at any Rubis service station for weekly prize giveaways and a chance to win up to
$20,000 in cash or up to $30,000 of your bills paid for 1 year.
Yes, that's right... it's time to have the freedom to accept the simple joys that money can't buy.
Fuel the Difference with Rubis